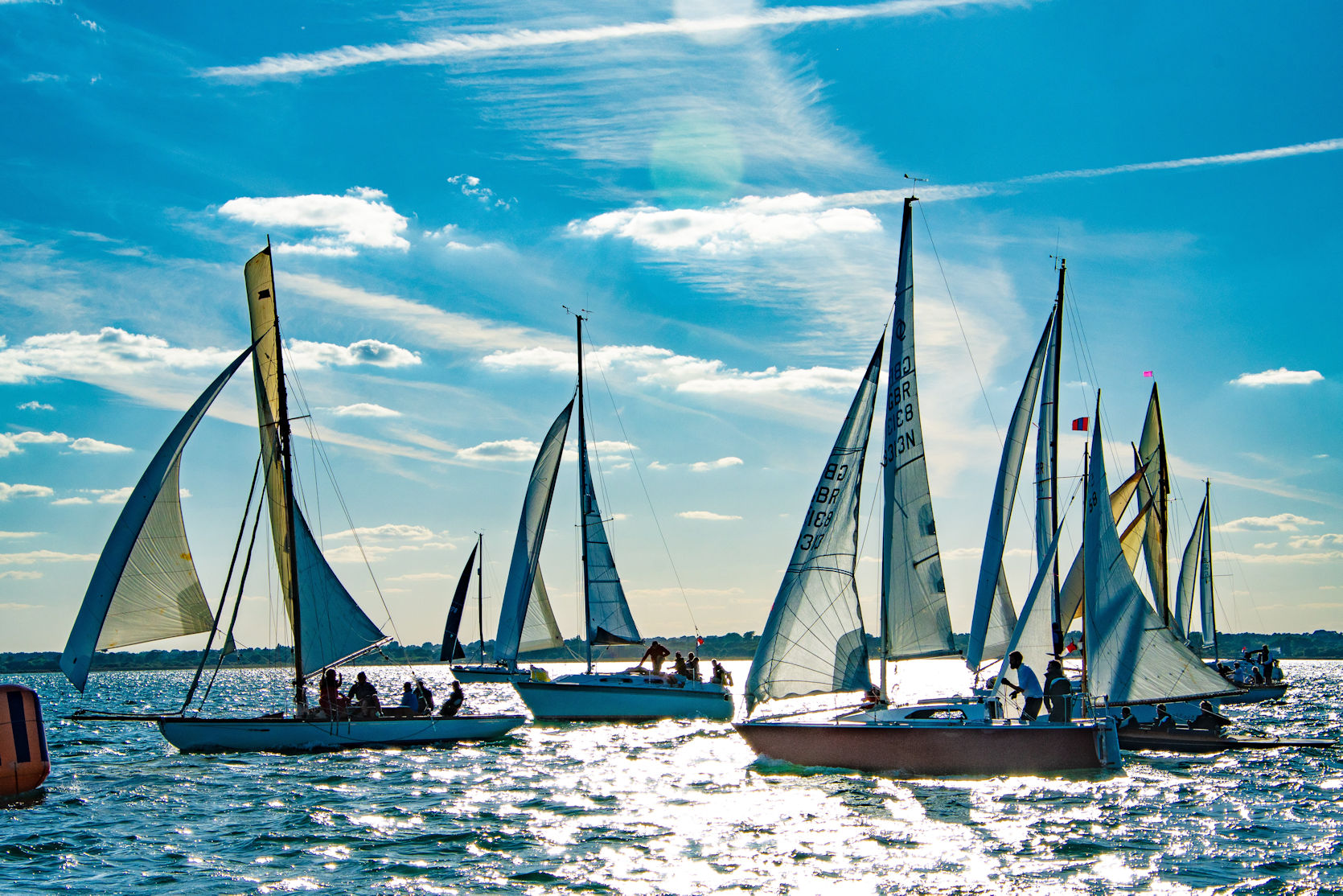 For many years the City of London bank yacht clubs raced together in the inter-bank sailing series, while the City's exchanges, made up of Lloyd's of London, the Stock Exchange and Baltic Exchange had their own race series. The City Sailing Series emerged in 2018 when these clubs came together from their "Parallel Universes" at a meeting held in the Little Ship Club and agreed to coordinate their activities.
There are four Regattas each year, open to all City Sailing Series clubs shown below. We welcome other sailing clubs to join in – the more the merrier.
It's all about having fun! The City Sailing Series is made up of a series of races that are run during the season and which are organised by some of the clubs / associations and details of which can be found here. The Regattas are primarily aimed at the less experienced racers or people who normally go cruising but like an occasional race. They are handicap races, for monohull boats which have fixed keels and can be slept aboard, so the slower boats have a good chance of winning, if sailed well!
All the courses start and finish from one of the various Cowes club's lines are "round the cans" races i.e. they use the fixed navigational marks and special purposes marks in the Solent. The format tends to be two races on a Saturday followed by a social in one of the yacht clubs (such as the Royal Yacht Squadron, Royal London YC, RORC or Island Sailing Club) in the evening where any trophies for that day's racing are presented. Then there is another race on the Sunday which is aimed at getting you out sailing on the Sunday morning before heading back to your home port early in the afternoon.
There are normally two classes. One for those boats which have an IRC certificate (normally those that enter other races as well) and those which don't have a rating certificate, Cruiser Class. For these boats a handicap is applied by the committee based on a number, not too many, dimensions supplied by the owner.
Overall it is a great way to have an excuse to do an occasional race with other people who primary work within the City of London or have connections to organisations who have a central London presence and then to discuss the day's tactics with your fellow sailors during a social function in the evening.
2023 Regatta DatesLet's get those dates in your diary

Boats from any of the following clubs are welcome to submit an entry to the City Sailing Series events (there are more club burgees to be added):
| | | |
| --- | --- | --- |
| Portcullis SC | Dark Horse SC | Spread Eagle SC |
| Lloyd's Yacht Club | Bar Yacht Club | Little Ship Club |
| Honourable Artillery Company YS | John Lewis Partnership SC | Baltic Exchange SA |
| | | |